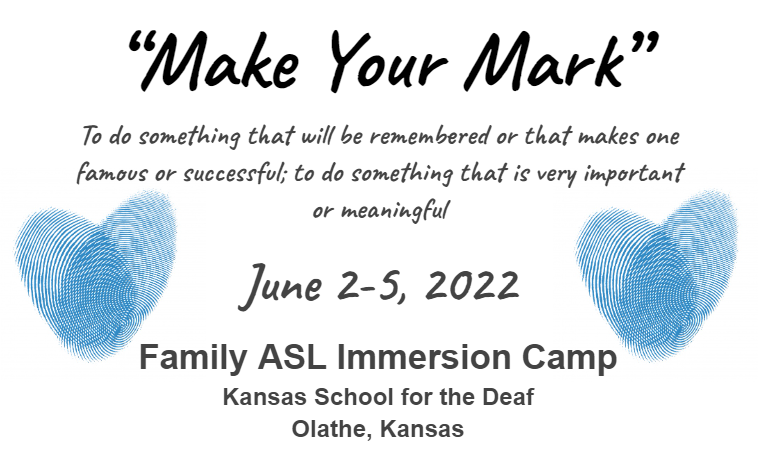 Who: Family ASL Immersion Camp is open to all families in Kansas with a child who is Deaf or Hard-of-Hearing between the ages of 0-21.
Why: The goal of the camp is to help the whole family gain a strong foundation towards a conversational level of ASL at an accelerated pace.
Registration open April 21 - May 18, 2022
Register Now:
Contact Kim Bates at (913) 210-8153 for more information.