KSD Graduate: Deaf People can do anything - even ride bulls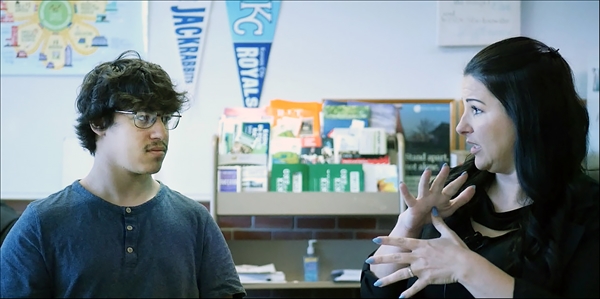 ---
KSD Graduate: Deaf people can do anything - even ride bulls
KSDE News - Angel Lira - KSD Graduate
Angel Lira, who graduated from the Kansas School for the Deaf on Wednesday, May 24, answered questions recently as Megan Edwards, a KSD interpreter, interpreted for him.
Lira has been participating in rodeos for about eight years.
Lira has been involved in Mexican rodeos, as well as traditional rodeos. he is a bull rider.