KSD Alumni Homecoming October 7-8, 2022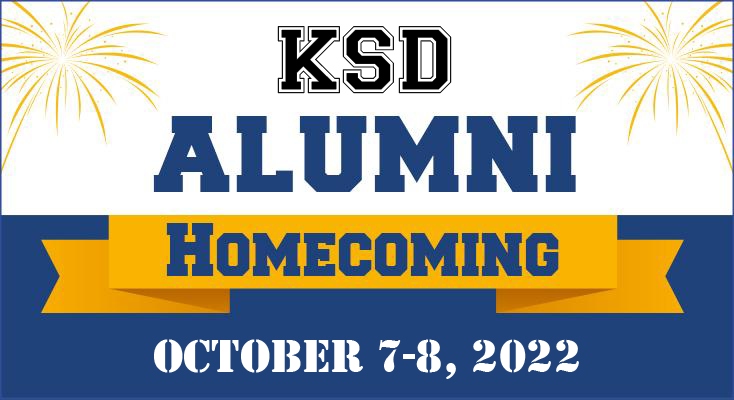 ---
The KSD Homecoming is an annual tradition involving a weekend full of events designed to develop pride and spirit among the various populations, including students, staff, faculty, alumni, friends and community.
KSD's 2022 Homecoming will take place October 7 & 8, 2022. Planning has already begun for this exciting event - we're getting excited and hope you are, too!
Events will include athletic competitions, the dinner for classes celebrating their 25th ('95, '96, and '97) 50th ('70, '71, and '72) and 75th ('45 and '47) class reunions, the 3rd and 4th Annual Distinguished Service-Leadership Recognition Ceremony dinner, the 6th Annual Hall of Fame dinner, and more.
Be sure to save the date!!!