This year's the Secondary school theme is
"The Battle of the Jackrabbits" for the "Homecoming Spirit Week Class Competition".
The 9th - 12th grade Secondary classes are participating and competing among each other as they wear costumes matching the assigned theme of the day.
Today, September 20, 2019 is the "Jackrabbit Day" each grade wore their assigned color code - Grey (Senior Class), White (Junior Class), Blue (Sophomore Class) and Black (Freshman Class). Colors are associated with our Jackrabbit logo. Students are really showing their homecoming spirit here at the Secondary school.
The race is on as to which class will win the plaque - this is nail-biting!

Pep Rally begins at 12:15 pm.
Additional points to earn:
ASL Literature

Poster

Skit
We are still tallying points for our classes!
Homecoming games...come one, come all and show your Jackrabbit Spirit!
KSD Volleyball game is at 7:00 pm, Friday, September 20, 2019.
KSD Football game is at 2:00 pm, Saturday, September 21, 2019.
The class who has accumulated the most points will win the "Homecoming Spirit Week" plaque. Winner of the class competitions will be announced at the end of the Pep Rally on Friday, September 20, 2019.
Go Jackrabbits!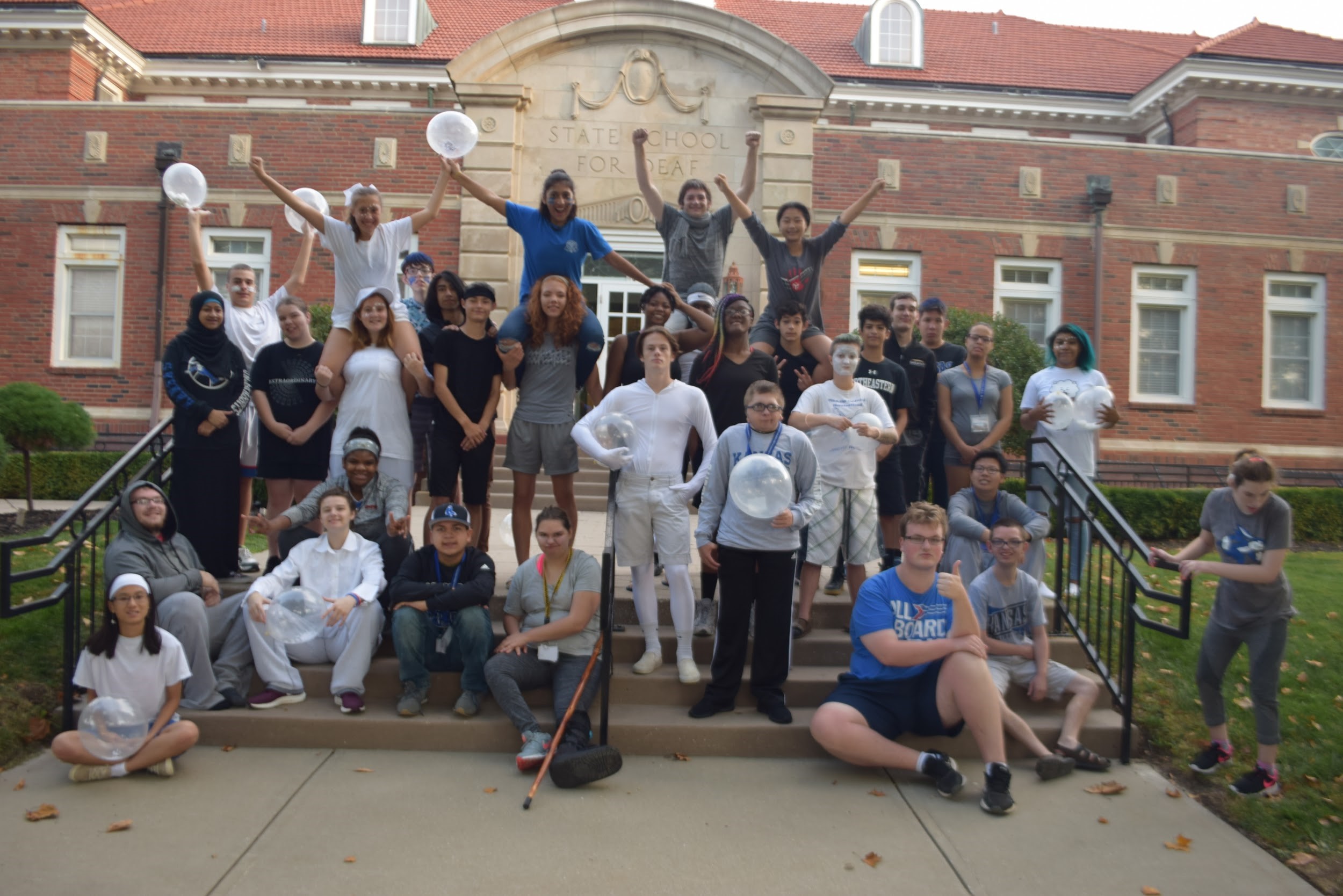 This image was taken on September 20, 2019, the "Jackrabbit Day"